Nick Pino
It's day 3 of CES 2020 – because, of course, we're counting Monday's press conference saga as the first day – and once again there has been a slew of top tech news and trends to pick through.
Nick Pino
Samsung and LG have unveiled some beautiful TVs, Dell has shown some interesting concepts in the computing space and Sony even unveiled a concept.
It's been another year full of new ideas – Samsung's shown off a ball, robots are still being shown with ever-greater levels of sophistication and audio products continue to grow in power and performance.
CES 2020 runs until Friday January 10, and even this far in we're finding new and exciting changes to the industry we love so much. So, make sure you bookmark this page, as we'll be updating it throughout CES 2020 with all the most important news, reviews and opinions from the show.
The biggest news so far
Analysis
Hands-ons straight from the show floor
Hands-On: JBL Bar 9.1
JBL impresses with its Dolby Atmos soundbar
Hands-On: Samsung Q950TS 8K QLED TV
Samsung's new 8K QLED offers high peak brightness, great contrast, good color saturation and a nearly invisible bezel
Hands-On: Alienware Concept UFO
The Alienware Concept UFO may just be one of the most unique things in PC gaming… even if it is more than a little reminiscent of the Nintendo Switch
Hands-On: Canon 1DX Mark III review
It may look like a workhorse DSLR from the past, but the 1DX Mark III sprinkles some mirrorless innovation and design flourishes on what is a familiar, dependable offering for pro sports photographers
AMD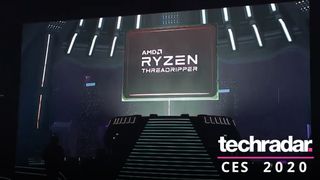 Nick Pino
AMD took to the stage at CES 2020 to introduce a new line of high-end GPUs with a variety of other announcements. It also mistakenly announced some Xbox Series X details, but the company has now confirmed these were "not accurate".
LG
Nick Pino
LG's big reveal show is now complete, and the company unveiled a few new products at the show with a big focus on TV.
Samsung
Nick Pino
CES is always a big show for Samsung. It's the place the company picks to roll out its latest QLED TVs, concept screens and monstrous custom-installs plus innovations in the computing and phone space too.
Sony
Nick Pino
Sony didn't have a ton of new products to show off at CES 2020, but it did give us a little teaser for the PlayStation 5 and a surprising whole new area of the business for the company – an electric car.
Wearables at CES 2020
Computing at CES 2020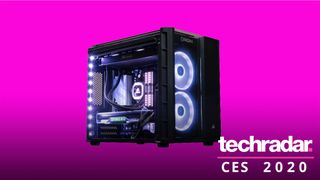 Headphones and audio at CES 2020
TVs at CES 2020
Phones at CES 2020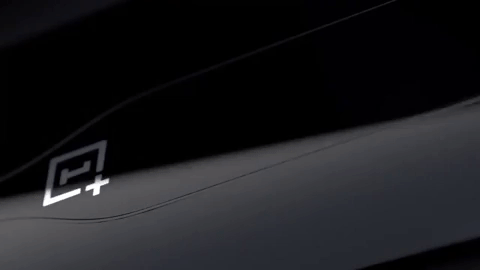 Cameras at CES 2020
Everything else cool worth knowing about
Nick Pino
It's been an odd show – yes, we brought you everything from the top manufacturers, but there's loads below the obvious surface that we think you need to know about – so have a good click through here to see the new trends that will be coming your way in 2020.
What is CES 2020?
When is CES 2020?
Nick Pino
If you're going by the official dates, CES 2020 runs from Tuesday, January 7 through Friday, January 10, 2020. 
However, journalists started pouring into Las Vegas a few days before that to cover the news conferences that kicked off on Sunday, January 5 at 12pm PST and continue through Monday and Tuesday. It's during this time that we'll hear from leading consumer tech brands as they introduce us to new products at their keynote events. 
Traditionally, the biggest of these keynotes happen on Monday, when LG, Samsung and Sony all hold their events, but some CES-related announcements will landed on Sunday night as news began to trickle out of the conference.
How big is CES and where does it take place? 
Nick Pino
CES is massive and takes over the vast majority of the Las Vegas Strip and the surrounding streets. In fact, in terms of square footage, there's 2.75 million net square feet of exhibit space between the Las Vegas Convention Center, The Sands, Mandalay Bay and The Venetian, nearly all of which plays host to the convention and its exhibitors.  
Fun fact: There are around 160,000 hotel rooms in Vegas and around 180,000 attendees each year. As you'd expect given those numbers, hotels fill up fast and the roads leading to the convention center get pretty crowded that week. Thankfully, the CTA (the company that puts on the show) offers free shuttles to almost all of the major hotels on the strip from the Convention Center, and has buses running to and from the Sands between 9 and 6 pm. 
All that said, be prepared to walk. The convention center itself is massive and so is The Sands. Walking either can easily take between one and two hours, and you'll easily rack up three to four miles on your pedometer along the way.
Which companies are attending CES 2020? 
Nick Pino
The big news this year (well, in theory) is that Apple is 'attending' CES for the first time in decades. The brand has traditionally not presented at the show after it switched to its own events to unveil key products, but this year Apple will be taking part in a security round table.
Appearing at the 'Chief Privacy Officer Roundtable: What Do Consumers Want?' discussion, Jane Horvath, Senior Director, Global Privacy at Apple will join Facebook, the Federal Trade Comission and Proctor & Gamble in discussing privacy in today's online world.
So while Apple won't be at CES in the same vein as rivals from Samsung and LG, launching a slew of new devices, it will be present in a way it hasn't been for years.
Beyond that, confirmed exhibitors include Amazon, Canon, Facebook, Intel, LG, Lenovo, Microsoft, MSI, Nikon, Samsung, Sony and many, many more. 
Now, admittedly, not everyone is there to show off new products. A fair majority of companies are there for business, while others are there to collect feedback and have a presence, rather than debut something new. That said, there will still be hundreds of new products making their debut this year in nearly every category. 
You can see a complete list of those attending on the CES 2020 website.
Original Source